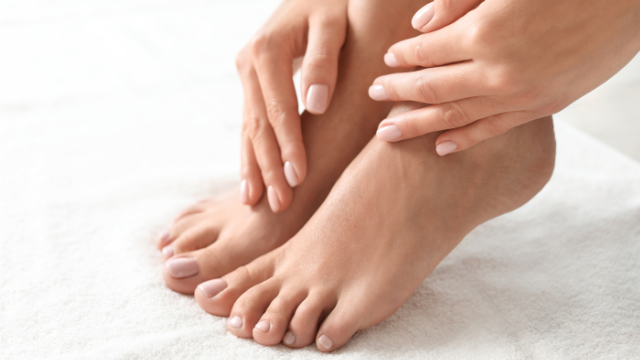 There's no getting around it. In order to move from point A to point B, you need healthy feet and ankles. While you may not realize how crucial this is to your movements under normal circumstances, your perspective will likely change any time pain is introduced to the equation.
Injuries to the ankles and feet are common in all age groups, as ankle sprains alone have been found to account for up to 45% of all athletic injuries. Active individuals are generally at a higher risk due to the repetitive strain that they place on this region, with many injuries occurring gradually over time from the accumulation of minor damage to ligaments, tendons, and other structures. Regardless of the cause, injuries involving the ankle and/or foot typically result in challenges with walking, climbing stairs, and many other movements that are necessary for everyday life. For many patients with severe issues, every step taken leads to significant pain, which means even basic tasks can be met with extreme difficulty.
Fortunately, there are several measures you can take to reduce your risk for foot and ankle injuries. One of the most effective steps is to maintain adequate ankle and foot mobility, which is primarily accomplished by performing specific exercises on a regular basis. Below are three of the best exercises for the ankle and foot to improve mobility and prevent injury:
Three helpful ankle and foot mobility exercises
Sit on the ground or in a chair with one leg raised and your foot outstretched
Trace out each letter of the alphabet in the air, using your big toe as the "pencil"
Perform one set at least once per day
Grasp your lower leg just above the ankle with one hand
Grasp your foot with the opposite hand, using it to flex and extend the foot and ankle
Hold the stretch for 10 seconds
Perform one set of 10 repetitions at least once per day
Stand facing a wall
Place one foot behind the other and make sure both toes are pointing forward
Slowly lean into the wall until the stretch is felt while keeping your heel on the ground
Hold the stretch for 30 seconds
Perform one set of two repetitions at least once per day

Read our next newsletter for a breakdown the role that physical therapy can play in rehabilitating these types of injuries.