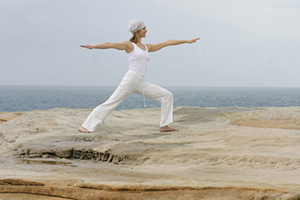 Approach to education focuses on how each patient processes pain
Low back pain is still one of the most common painful conditions in the world, and although most people who have it will eventually improve, some go on to deal with long-term issues. Chronic low back pain (CLBP) is a term used to describe any condition in which an individual experiences pain for more than three months, and it is a major problem. There are many strategies used to address CLBP, and one of these is called neuroscience education. This type of educational strategy focuses on how and why each patient is experiencing pain, with the goal of decreasing the amount of pain they have and improving their overall attitudes. Neuroscience education has been found to be helping individuals cope with pain, and one way it is used is to better prepare patients that are about to have surgery. Many patients have certain fears and misconceptions about surgical procedures, and this education can help to correct them. To evaluate this type of strategy, a study called a case report was conducted on a 30-year-old woman.
Woman had been dealing with CLBP for four years
The patient studied in this case report was a healthy 30-year-old female professional dancer that had a four-year history of CLBP. She had been treated with various interventions from a physical therapist and underwent several MRIs of her spine. Her most recent MRI showed that she had a herniated disc in her lower spine, and believed that her pain was the result of the continuous stress placed on her back when dancing. The patient's neurosurgeon told her that surgery was likely the best option due to her long history of ongoing pain, her high level of performance, and the results of her most recent MRI.
Neuroscience education delivered in a 30-minute one-on-one session
A detailed assessment showed that the patient had moderate CLBP, left leg pain and high levels of fear associated with physical activity and work, as well as limited knowledge of pain and various beliefs regarding her surgery. The neuroscience education was delivered to the subject during one 30-minute one-on-one session with a researcher. The session included open-ended questions for the patient to answer, as well as drawings and other educational tools on how the nervous system works and how pain is processed. The goal of this session was to reduce the woman's anxiety and promote positive expectations and beliefs from surgery. A number of physical measurements were taken of the patient before and after the neuroscience education session, including four functional MRIs (fMRIs). Three fMRIs were taken before and one after the session, and their purpose was to identify certain areas of the brain that were activated during certain tasks to develop a more in-depth understanding of the woman's reactions and beliefs on pain.
Patient experiences several positive changes after neuroscience education
Results from the physical evaluation and fMRIs generally revealed that the patient experienced several positive changes following the neuroscience education session. In particular, her scores for back disability and pain catastrophizing (the tendency to believe pain is far worse than it actually is) both decreased to a notable degree, and she was able to raise her leg more easily than before. She also showed improved beliefs and attitudes regarding her upcoming surgery, as she reported feeling more prepared and less fearful about the procedure than prior to the neuroscience education. Finally, the fMRI scan taken after the education session revealed that the patient appeared to be in less discomfort than she was during the first scan. These findings show that just one 30-minute session of neuroscience education can actually affect the mindset and physical abilities of a patient preparing for surgery. Since the case report was only performed on a single patient, this is anecdotal and further research must be performed on a larger group of subjects in order to confirm these outcomes. Nonetheless, patients with CLBP scheduled for back surgery should consider neuroscience education from a physical therapist to better prepare them for what to expect after the procedure.
-As reported in the September '15 issue of Physical Therapy Theory and Practice